Leave a legacy to Terre des Homme Suisse
Leaving a legacy to loved ones, even those far away, means offering protection to the most vulnerable and giving hope to thousands of children.
More than financial support, your last wishes represent for vulnerable children the promise of a better future, the hope of being protected against all forms of violence, the dream of going to school…
Organising your estate while you are still alive and leaving nothing to chance as to what happens to your possessions means ensuring that your wishes are respected.
By appointing Terre des Hommes Suisse as heir or legatee, you are expressing your commitment to children and the defence of their rights.
Do you have any questions and would you like a personal meeting? I would be happy to be at your disposal without any obligation and in complete confidentiality. Rest assured that we will do everything in our power to fully deserve this precious gesture of trust and to build your project together, taking the time to listen to you.
As an organisation recognised as being in the public interest, Terre des Hommes Suisse benefits from a 100% exemption from inheritance tax in most Swiss cantons.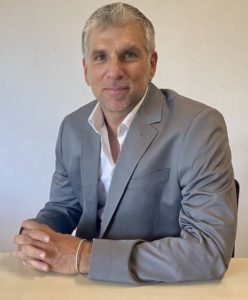 General Secretary of Terre des Hommes Suisse, Christophe Roduit.
Direct phone number : +41 (0) 22 737 36 44
Request our full legacies and inheritance brochure
With our partner DeinAdieu, calculate your estate with the Will Assistant. It takes just a few clicks to find out your estate situation anonymously.
Your advance directives: Generate your individual model and emergency documents online.
Your mandate in the event of incapacity: appoint people you trust to represent you in the event of incapacity.
The revised inheritance law, which came into force on 1 January 2023, will allow you to dispose freely of more of your assets. For more information, see the Inheritance law of the Swiss Civil Code.
I have been supporting Terre des Hommes Switzerland for almost 20 years. The education of children, in Switzerland as in poor countries, is essential. I am very attached to action on the ground. I had the chance to meet the staff in Geneva, at a thematic conference on Bolivia and other countries. The concrete actions implemented with local partners are very important to me. Knowing that my donations go directly to the projects and that the association is on a human scale reinforces my decision to include Terre des Hommes Suisse in my will. I have no direct heirs. I live surrounded by my two dogs. Having made arrangements for their future as well as organising my estate while I was still alive was important. Knowing that part of my estate will give vulnerable children the chance to go to school and simply live their lives as children.
Questions and answers

Aware of the importance and value of your will, you will find below some answers to your questions. The Secretary General of Terre des Hommes Suisse, Mr Christophe Roduit, is at your disposal.