people benefited from
Terre des Hommes Switzerland in 2022
Our vision is of a world of solidarity and sustainability in which children's rights are respected. To contribute to the emergence of this world, Terre des Hommes Switzerland has set itself the mission of acting here and there to sustainably improve respect for children's rights, by supporting the commitment of children, young people and local associations.
We pursue this mission in strict compliance with the values of sustainability, equity, solidarity and commitment.
Beneficiaries of Terre des Hommes Suisse aid
Children (up to 18) and young people (between 18 and 25)
Terre des Hommes Switzerland and its partners work with all those who can play a role in improving the living conditions of children. For example, we work with parents, teachers, local authorities and any other natural or legal person involved in the child's environment.
Partner organizations
In line with our desire to help strengthen local players and work with a long-term perspective, we rely on solid partnerships with associations with strong local roots that are not service providers carrying out the TdH Suisse program.
TdH Suisse provides technical support to partner organizations with a view to strengthening institutions and operations, and improving the quality of their actions in favor of children and young people with a view to long-term autonomy.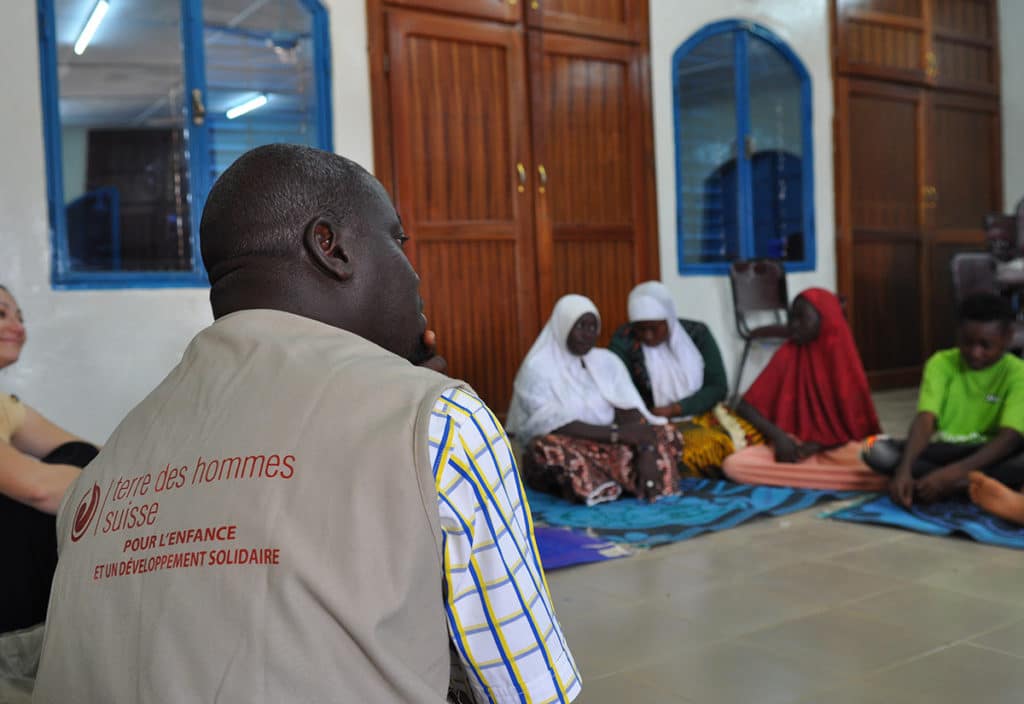 The regions where we operate
Over 77% of our expenditure is devoted to implementing projects to defend the rights of children and young people.
We are constantly striving for efficiency, and in fact, our administrative costs amount to only 6%.
In Switzerland, our fund-raising activities are carried out according to a strict code of ethics and are certified by the Zewo quality label.
Commitment to the climate
Do you care about respecting children's rights ?
Get involved with us to help us carry out our mission.
Together, let's enable vulnerable children to have access to education, protection and care and to be listened to in decisions that affect them.
Every action counts and makes a difference in a child's life.
Thank you from the bottom of our heart!