The Privacy Policy related to our mobile app which wil be launched in October 2021 are available at the end of this section.
Terre des Hommes Suisse takes your data's protection seriously. Your data will be treated confidentially and will not be passed on to third parties. We only use your personal data for the purposes of our activities and the pursuit of our mission.
By accessing and using our website www.terredeshommessuisse.ch and our donation page: www.donner.terredeshommessuisse.ch you expressly accept this Privacy Policy. This Privacy Policy may be amended at any time to reflect new business practices, technology or changes in legislation.
Data collection
We collect data in connection with your access and use of our website and our donation page. In particular, we may collect personal data about your name, address, payment information, e-mail address, telephone numbers, language preference, or other information that may be used to identify or contact you in connection with your access and use of the Platform ("Personal Data").
Use of collected data
Depending on your browsing on our site, the data collected is used to carry out the following treatments:
– Management of your donation
– Issue of your donation certificate
– Sending information on our programmes and calls for donations
– Collecting your opinion and conducting an investigation
– Statistics and site traffic measurement
Retention of your data
Your data is kept for the time strictly necessary to achieve the aforementioned purposes and in accordance with the relevant legal recommendations.
The recipients of your data
Under no circumstances will your data be passed on to third parties for commercial purposes.
Your data is processed internally, by our relevant departments, or passed on to trusted service providers with whom we work. In the latter case, only the necessary informations are entrusted to our service providers and they are destroyed as soon as the mandate is completed.
Cookies
In order to improve the use and functionality of the Services, we use cookies, which may automatically record Personal Data. A cookie is a small data file that is stored on your electronic device. When you access and use the Platform, the cookie identifies your electronic device. We also use cookies to measure traffic and use of the Platform and its functionality.  
If you do not wish cookies to be stored on your electronic device, you must configure your Internet browser or electronic device to refuse cookies before using our website. If you do not do so, you consent to the collection and processing of the data collected. The use of our website or some of its features may be impaired or may not function properly.
Modifications
We may change this Privacy Policy at any time in our sole discretion. By your continued access and use of the Platform after any changes, you expressly agree to the modified Privacy Policy. The Privacy Policy in effect at the time of data collection and use shall govern such data.
Contact  
In accordance with the Swiss Data Protection Act and European Regulations, you may oppose the use of your personal data or request a right of access to your data by contacting us at the following address:  
data@terredeshommesuisse.ch
Download our privacy policy (related to our mobile application)
We will launch a new mobile application in October 2021.
More informations will be shared in due time but please find below the related Privacy Policy.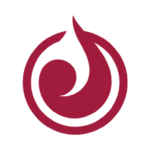 Inscrivez-vous à notre Newsletter
Restez informés de l'avancement de nos projets et de notre actualité en vous abonnant à notre newsletter